More spreading Machines and table from SALPE SYSTEM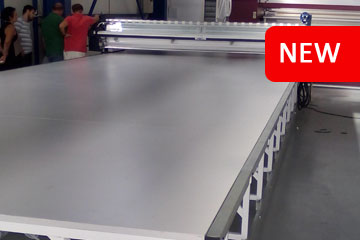 Multi-spreading Machine STAR 1 (sheet special)
The multi-spreading machine STAR 1 (sheet special) is a new and distinctive product in textile industry. It spreads all kind of fabric, zig-zag or with scissors without butts or with butts as well as all fabrics.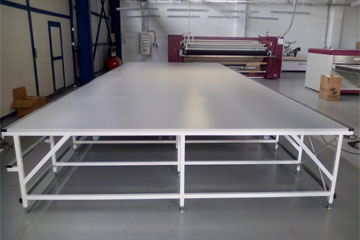 Spreading Machine Table with or without air blowing
The spreading machine table with or without air blowing is manufactured in type Ρ1440 , P1900 , P2200 , P2500 , P2800 , P3300  as well as in any specially ordered type.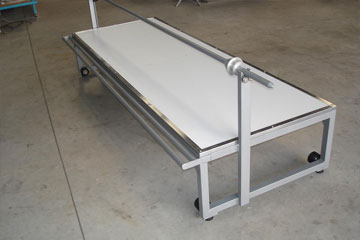 Manual-spreading pushcart, fabric rotate driver